See on Scoop.it – B2B Sales & Marketing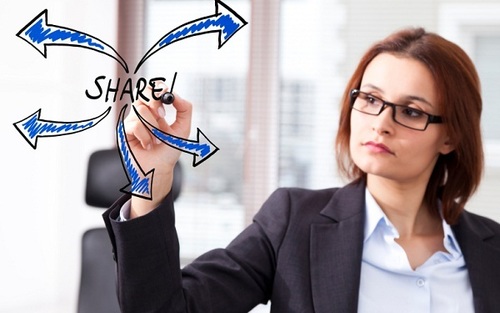 "When it comes to creating content for a company blog, "if you build it they will come" is not the right mantra. Smart social media promotion of your content is key, and it's almost as important as creating the content itself."
"That said, copying and pasting the same old thing to every social network — or worse, automating it — isn't an effective strategy. Each platform has its own unique nuances that, when wisely taken advantage of, can increase clicks on links you share and page views for your blog. Here are tips on how to do that on each platform."
Twitter: How to create best headlines, tailor your sharing twitter buttons, discovering the right hashtags and timing for your audience via on-line tools.
Pinterest: Ideas of branding with your company logo and adding other links in descriptions.
Facebook: How to optimize your blog to pull in the right title, descriptions and a featured image.
Google+: Using hashtags and tagging to engage your audience more.
LinkedIn: New targeted update status feature for company pages and how to use.
Read on to discover how to use the new capabilities to help promote the sharing of your marketing content across all of your social media channels.
See on mashable.com