See on Scoop.it – B2B Sales & Marketing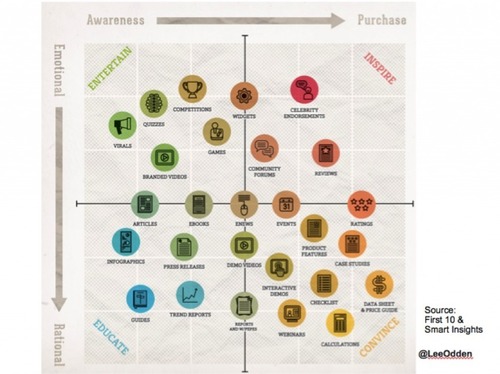 "As focused as we all are on conversions and purchases, we are not all capitalizing on the opportunity to attract and engage with our customer at every point in the buying cycle, and as a result, customers can slip away."
I love the maps in this article!! They are very helpful to know and understand how the stories companies are creating and sharing need to play out across the sales cycle in order for businesses to grow.
The author A. Hall also makes the point to tell the story first, then choose your platforms. Too often we get caught up in the glamour of the technology instead of crafting a really good compelling story. But that is backwards.
Then the B2B Content Mapping diagram will help you sort out the next steps.
With business stories, it is sometimes hard to know, once you have your stories, how to proceed effectively to build fans, followers, and sales.
This article and charts should help you out.
This review was written by Karen Dietz for her curated content on business storytelling at www.scoop.it/t/just-story-it ;
See on www.toprankblog.com